Building Community
The first step in building an inclusive community? Engaging employees to help craft the cultural journey ahead. That's where Community Bank started in 2021, and the path that followed was nothing short of exciting. Watch as Freddie Jacobs, Jr., CPA, and Maureen Gillan-Myer discuss our growing program and the priorities it has for the future.
"Our culture and our values are the source of our strength, our sustainability, and our capacity to support our employees, our communities, and our shareholders."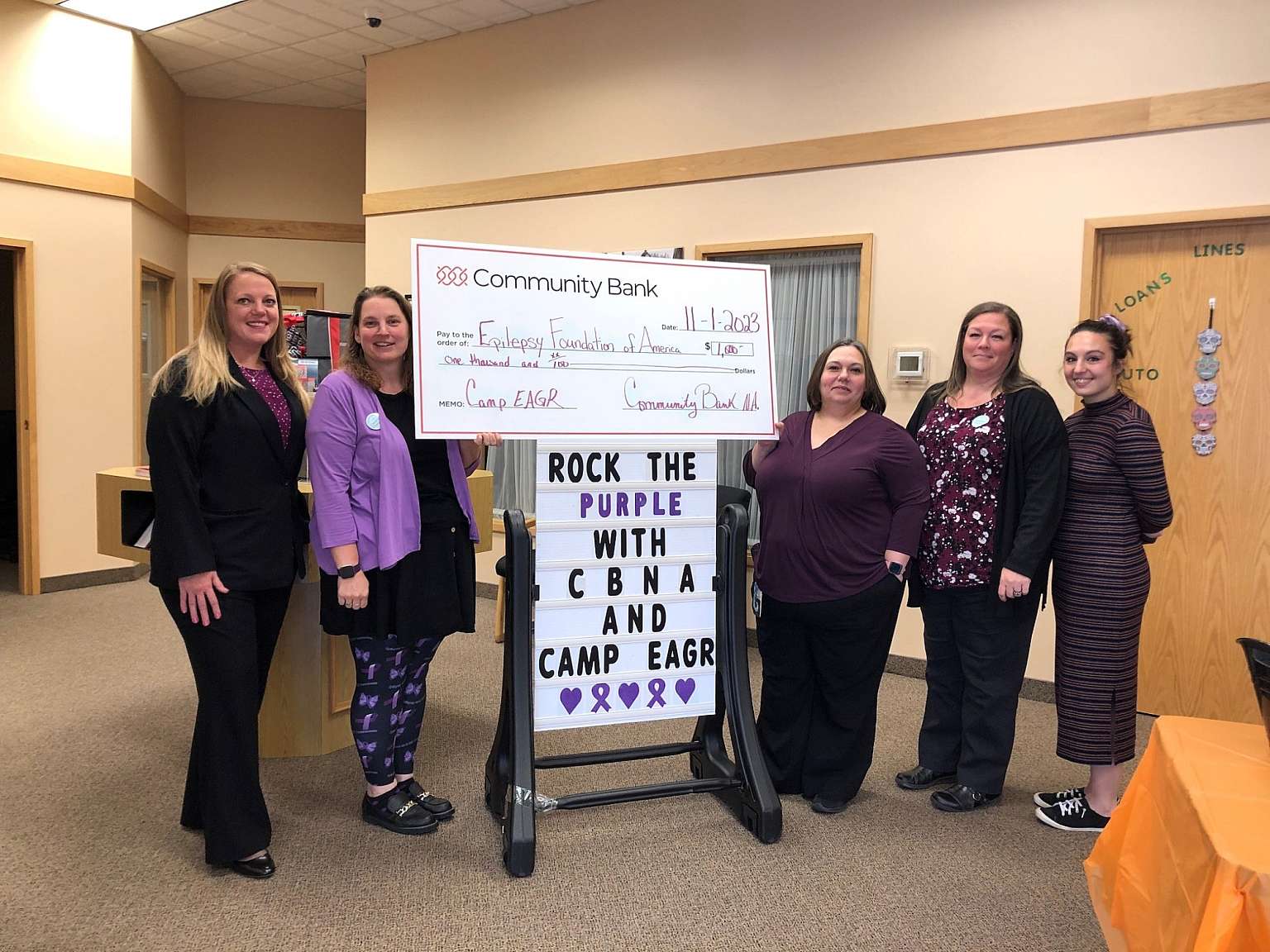 Monthly Spotlight
In recognition of Epilepsy Awareness Month, Community Bank has made a $1,000 donation to Camp EAGR in Rochester, NY. This camp provides a safe and nurturing environment for young individuals living with epilepsy and their siblings, allowing them to embrace life to the fullest. Epilepsy is a frequently encountered yet often misunderstood and concealed medical condition. However, at Camp EAGR, individuals share a common bond of understanding and empathy for the challenges posed by epilepsy. Campers do not feel isolated or alone because of their medication regimens, seizure episodes, or epilepsy itself. The inclusive ethos of Camp EAGR allows children with epilepsy to fully embrace their identities as children, and it provides a platform for siblings to connect with others who comprehend the unique dynamics of living with epilepsy within the family. To learn more about Camp EAGR, visit epiny.org/epilepsy/camp-eagr.
Celebrating Diversity Year-Round
Hartford WWI/WWII Monument Project Donation
Community Bank is pleased to support the Hartford World War I/World War II monument project in Veterans Park in downtown White River Junction, VT, with a $1,000 contribution to the fundraising campaign. The campaign is sponsored by the Vermont Department of Housing and Community Development's Better Places program. This project is led by the Monument Committee, a dedicated group of citizens committed to paying tribute to the courageous individuals who served in World War I and II. The funds generated will be allocated for the acquisition and installation of a fresh granite monument with bronze plaques on both of its sides featuring the names of Hartford residents who served in World War I and World War II, honoring the courageous men and women who selflessly dedicated themselves to our nation during these periods of conflict. For more details about the monument project, visit patronicity.com/project/the_hartford_ww1_and_ww2_monument_needs_your_support

CenterState CEO Foundation Donation
We recently made a $250,000 commitment to CenterState CEO Foundation for its Growth + Equity Fund, which combats market inequalities and promotes diversity and inclusion among entrepreneurs, ranging from high-tech startups to those led by underrepresented founders. Our $250,000 commitment will provide flexible and patient capital to empower innovators, entrepreneurs, and business owners from historically marginalized backgrounds, including people of color, women, veterans, new Americans, and those with low to moderate incomes. Entrepreneurs engaged with CenterState CEO and its partners gain access to the Growth + Equity Fund through small business development programs, receiving strategic planning, customized technical assistance, network access, B2B services, and essential support to overcome barriers to capital access. This inclusive initiative is dedicated to helping entrepreneurs achieve their business goals, having already assisted five entrepreneurs of color, including three women, in securing nearly $285,000 in grants or loans during its pilot phase. To learn more about CenterState CEO, its foundation and its Growth + Equity Fund, visit centerstateceo.com.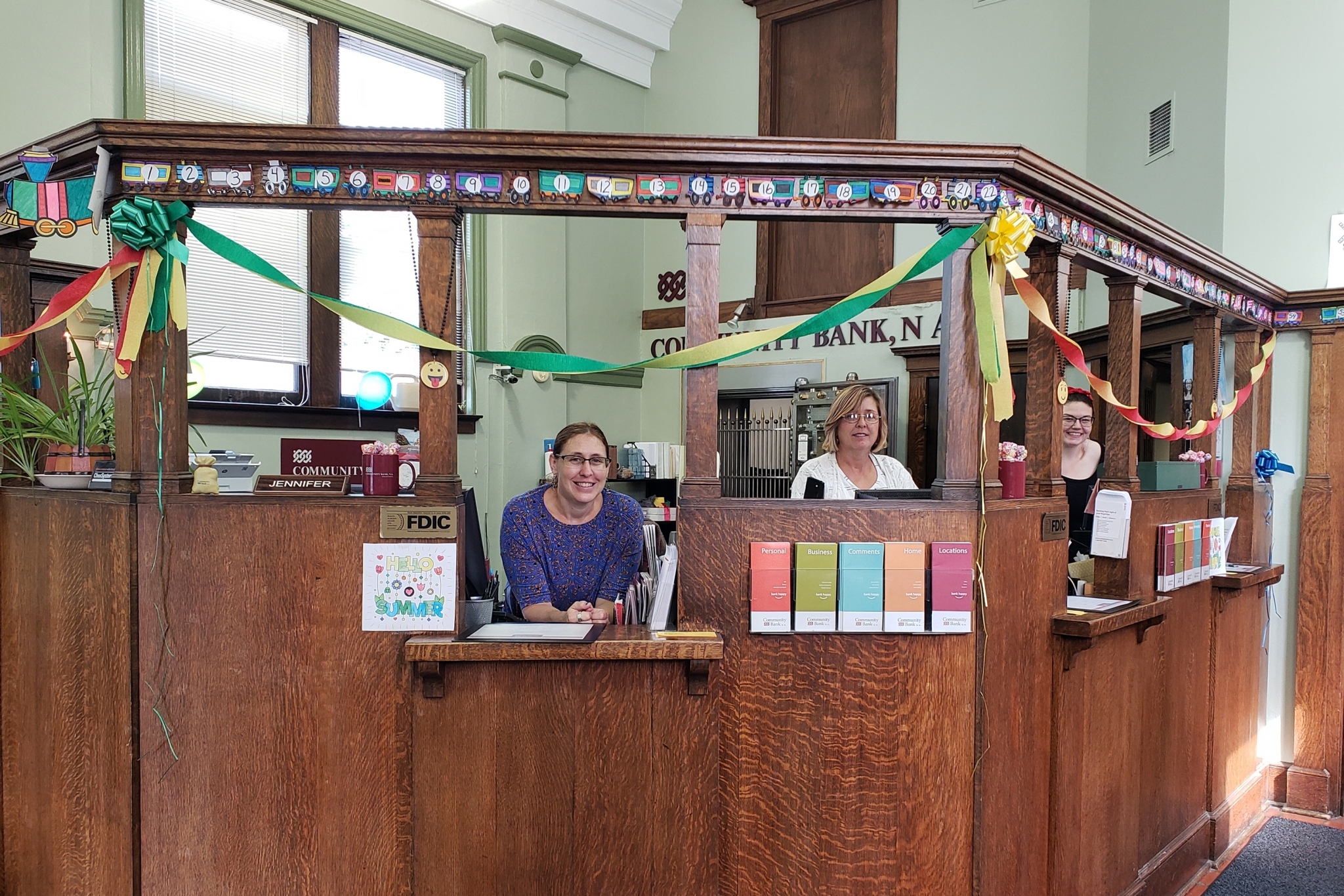 Work Happy
Join our team. View our available opportunities. We may be just what you've been searching for.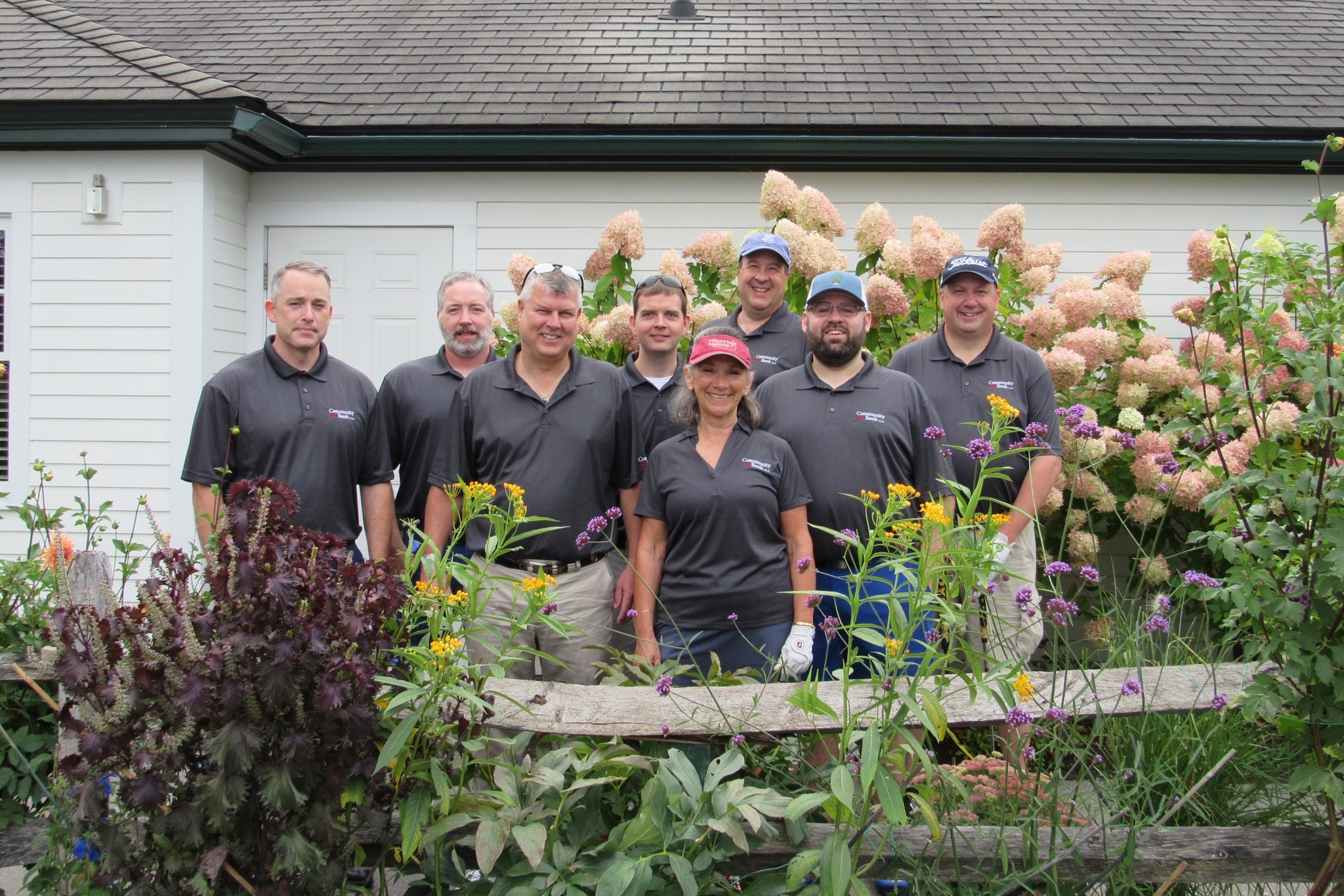 Community Involvement
Learn more about our commitment to community.