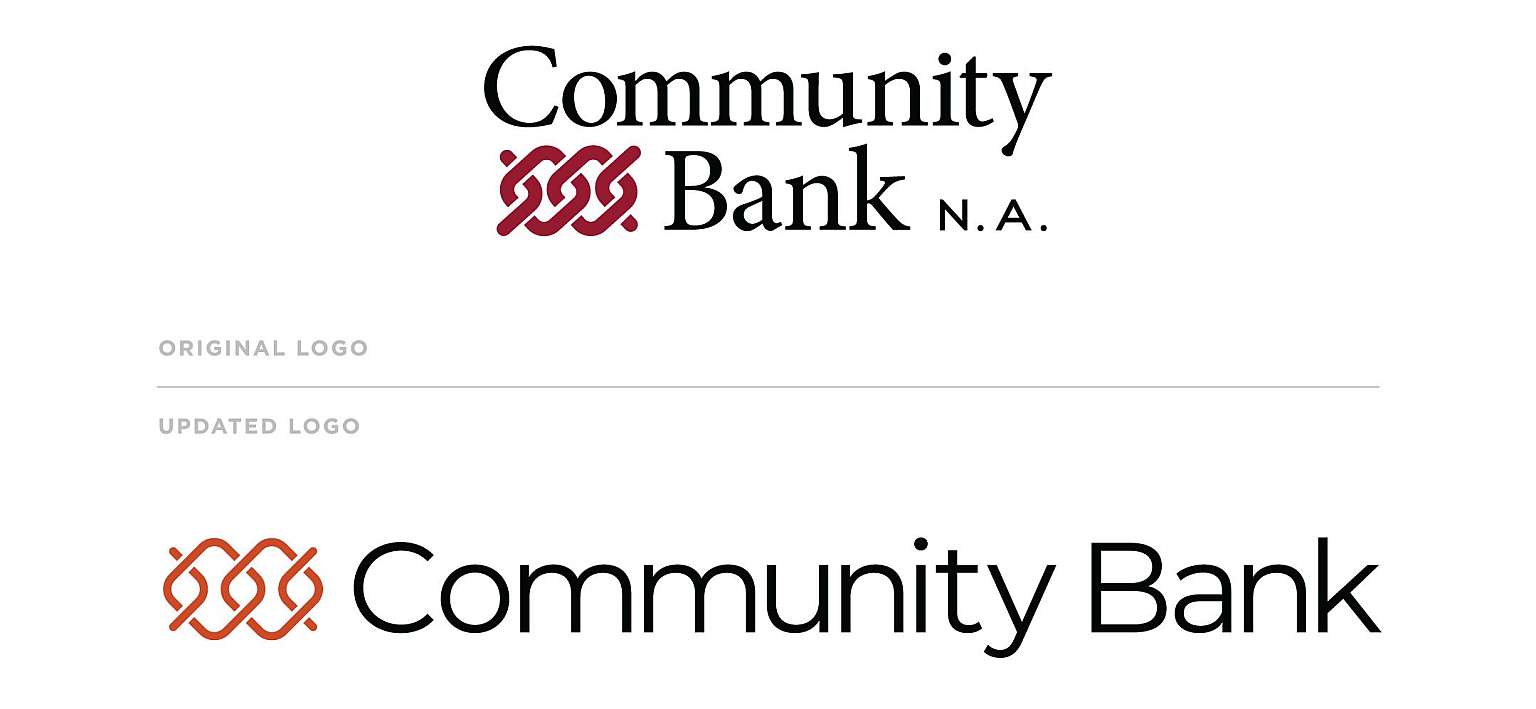 modern look & feel
Banking today is done in person, online and through mobile apps, and Community Bank has evolved to meet the needs of every user. The clean design of our updated logo reflects how we've embraced that evolution. Clear and easy to read, it leaves no doubt that "community" comes first while we grow as a strong, reliable financial resource for our customers. Our choice of color reinforces the warmth and compassion we bring to our communities, while at the same time elevating our expertise in helping them reach their goals.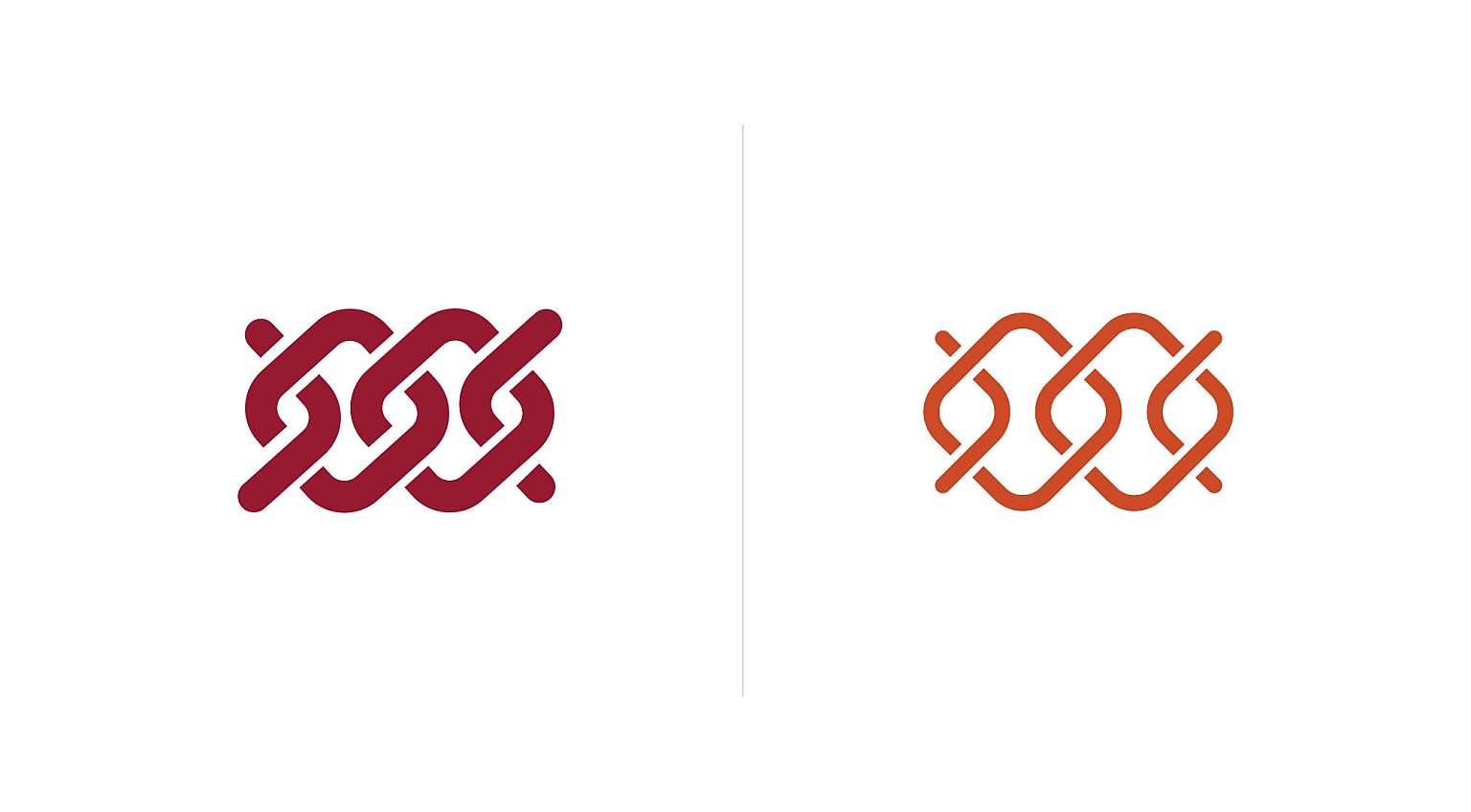 Approachable & Inviting
The links of our previous logo made their way to our new one, and that's because the symbol of success through connection is as important now as it ever was. It's not just about us connecting with you, but us helping you connect with the things in your life that give it meaning. The links have been moved to the top of the mark, establishing a clear visual hierarchy and a unified mark as a whole. Special attention was paid to weight and shape, making the connections clean and deliberate.
Here are a few ways you'll see our redesigned logo come to life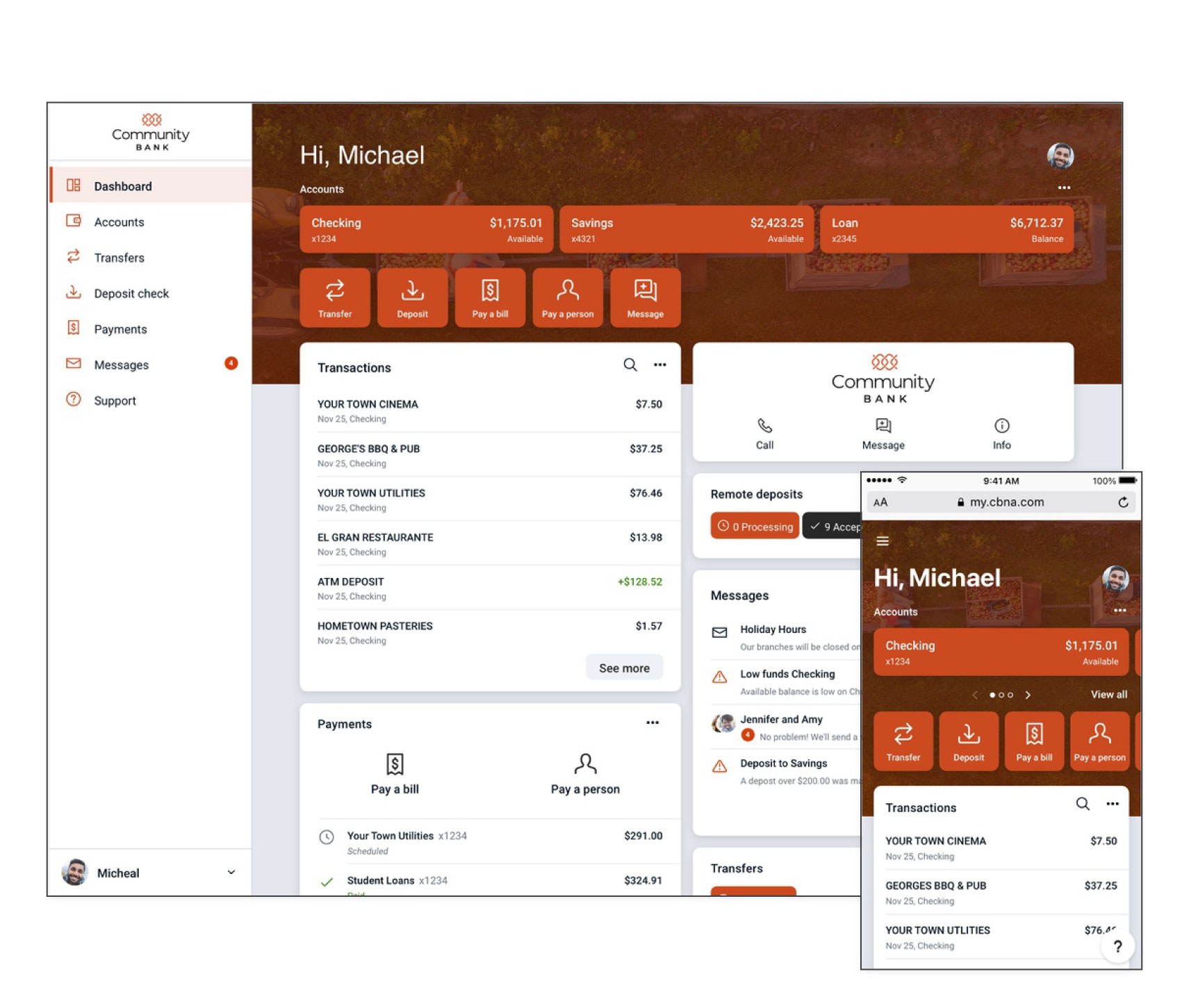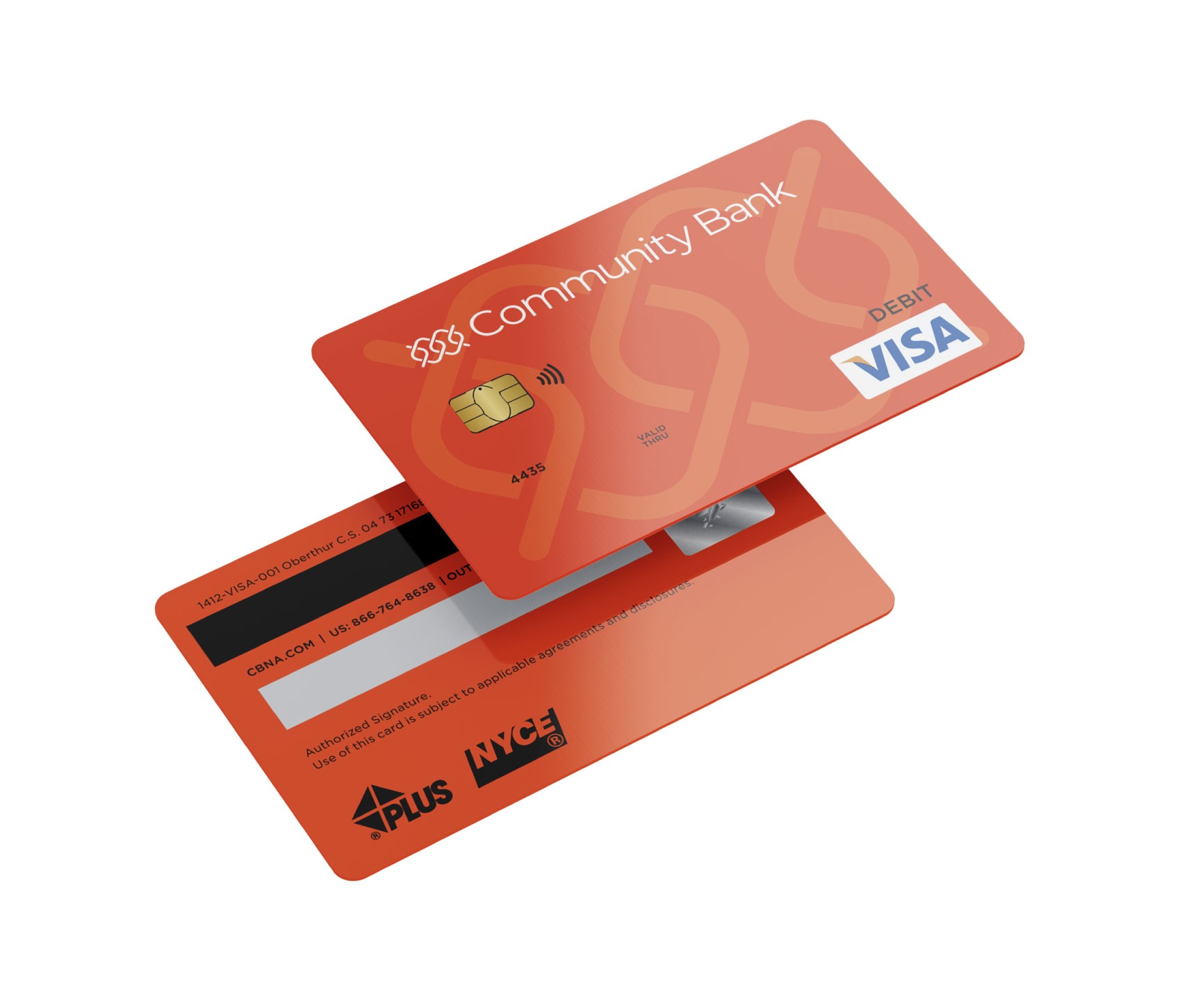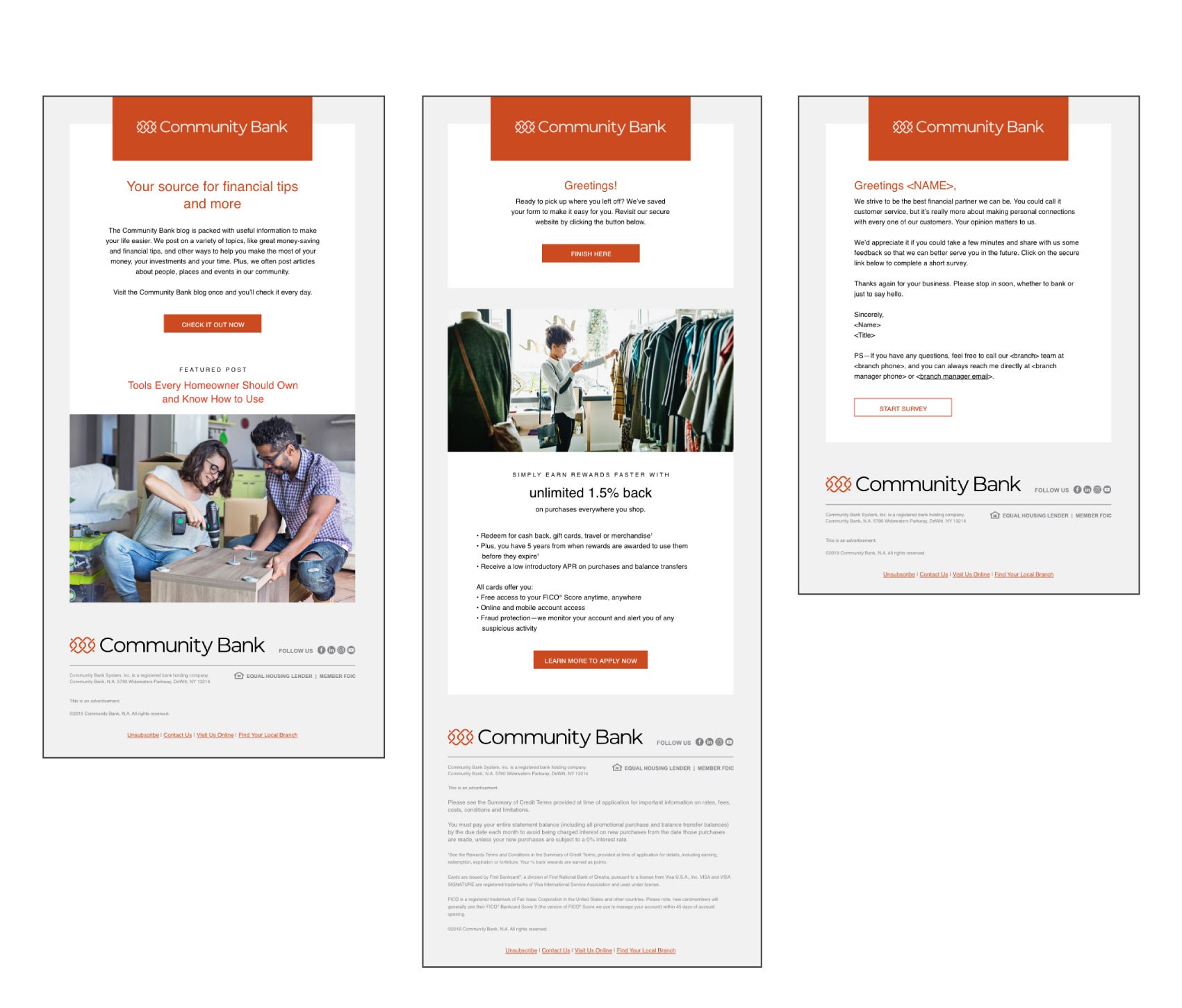 Mobile Banking
Safe, Secure, and Just So Convenient
The CBNA mobile app makes it simple to bank on the go with customizable tools and industry-leading security features. Available for iOS and Android devices.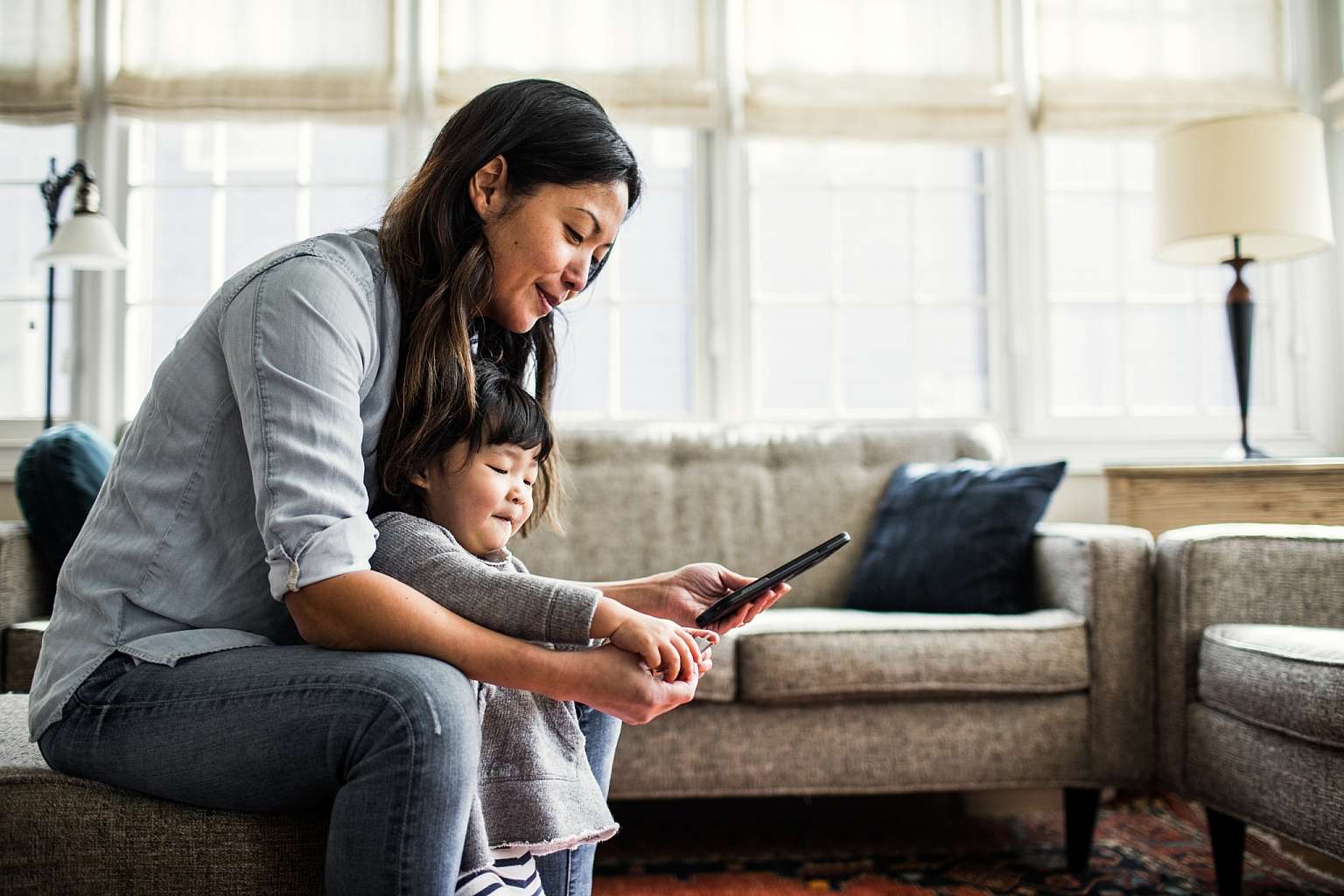 Digital Banking
View Your Statements When You Need To
With eStatements, you're never stuck waiting for the mail. View your account activity anytime and leave the paper behind.